Trump's mental stability has been in question for some time now, but his latest ignorant slip-up just proves that he's completely lost it. On Friday, Trump was at a gathering of religious conservatives in Washington D.C, where he was addressing the federal response to devastation left in U.S states and territories struck by hurricanes.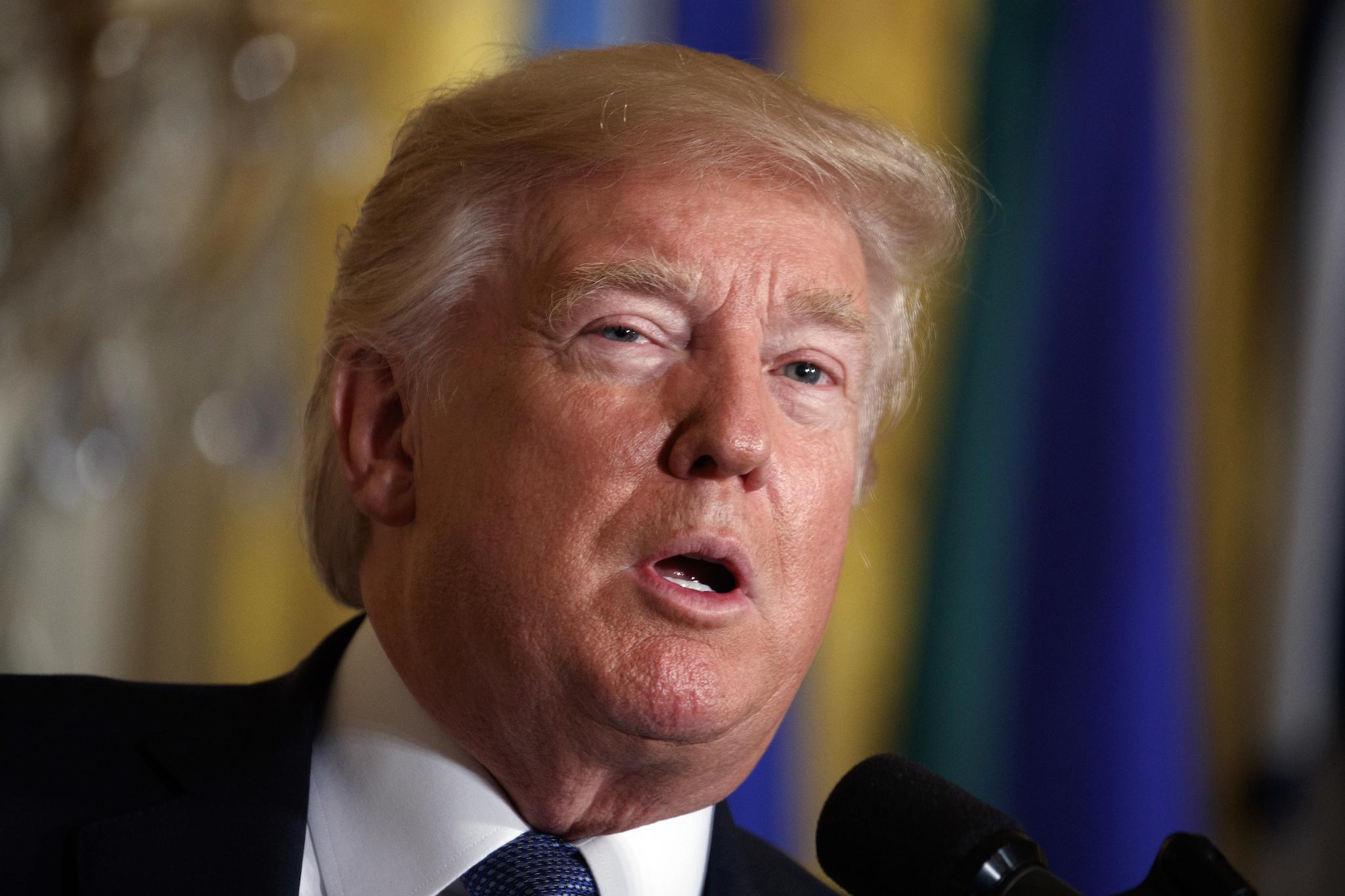 Trump told the Values Voter Summit crowd, "And I will tell you, I left Texas, and I left Florida, and I left Louisiana and I went to Puerto Rico, and I met with the president of the Virgin Islands."
"These are people that are incredible people. They've suffered gravely, and we'll be there.  We're going to be there."
Apparently, Trump was referring to Gov. Kenneth Mapp when he mentioned the "president" of the Virgin Islands, which is Trump himself.
When the White House released an official transcript of the speech, they erased his mistake and typed in "governor", noting that's what he meant.
Fortunately, Trump's mistakes cannot be so easily wiped out when it comes to videos and the internet.
If Trump cannot remember that he's the President of Puerto Rico and the Virgin Islands, how can he be expected to run the White House?
What do you think?
*Tell us in the comments below*