Trump is known for taking digs at others and making the moment about himself, especially during times that require decorum. There are families grieving the loss of their loved ones and he is more concerned about criticizing other presidents, and basically telling lies in an attempt to make himself look better.
He said, "If you look at President Obama and other presidents, most of them didn't make calls. A lot of them didn't make calls."
He then added, "I like to call when it's appropriate, when I think I'm able to do it."
Trump claims that Obama and "most" other presidents "didn't make calls" to families of fallen American soldiers. pic.twitter.com/TQJtkbyc1s

— BuzzFeed News (@BuzzFeedNews) October 16, 2017
Every time this old man is needed to speak, he breaks his own record for 'the dumbest thing you could say', especially in a time of tragedy.  He really sets the bar high for narcissists.
While former president, Obama, was with the families of these fallen soldiers, where was President Trump, you ask? Well, where else?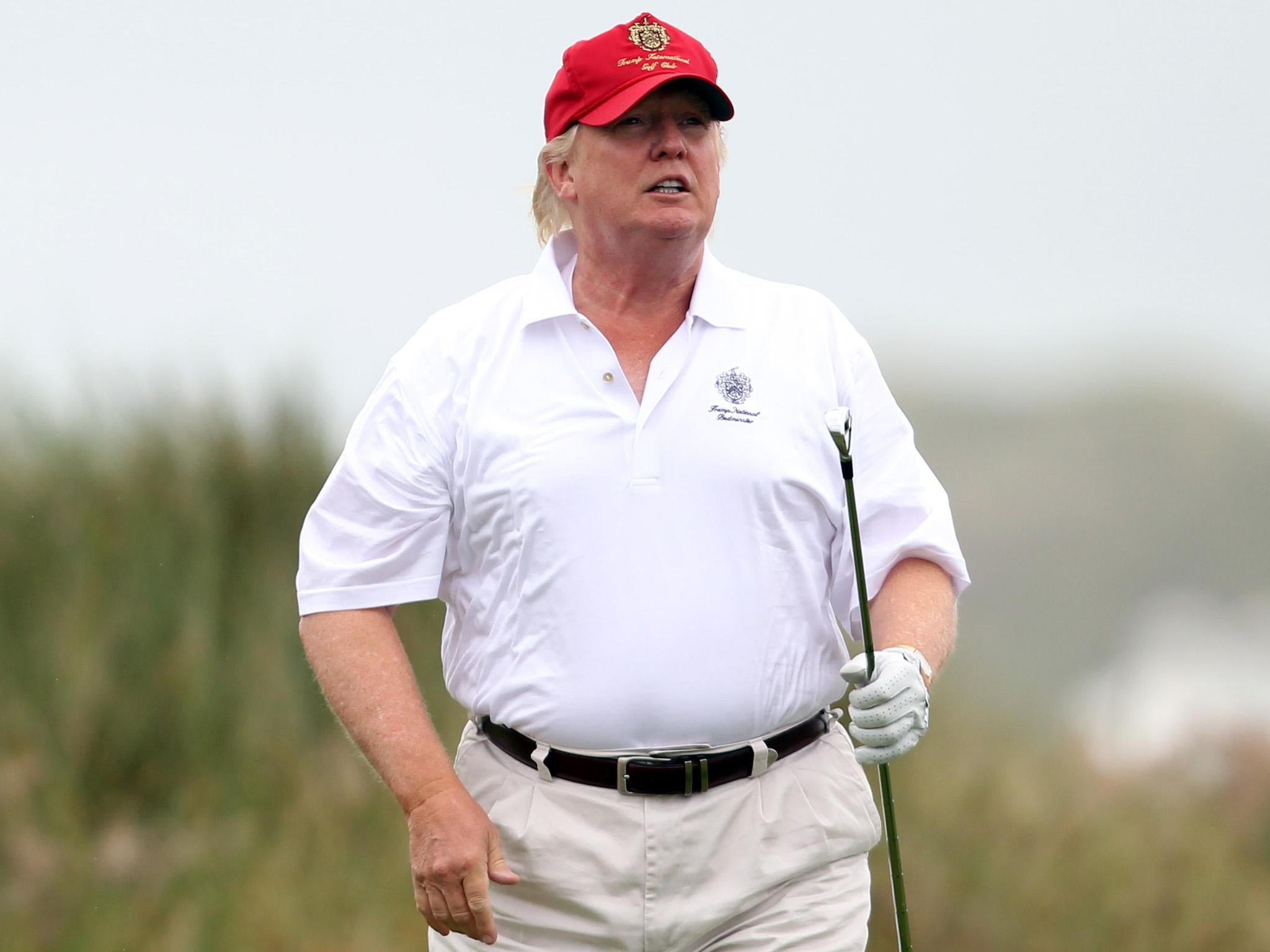 Golfing, of course!
Twitter let him have it:
Disgusting but here's the bright spot. At least the families didn't have to speak to him in their time of grief. So sick of his lies

— Bailey Wonders (@BaileyWonders) October 16, 2017
He's so jealous of Obama he can't see straight. It's so obvious.

— LittleFlyOnTheWall (@RestingMyWings) October 16, 2017
lol this is…I mean, what? Like this isn't even remotely believable

— Donald Anthony (@dpanthony2) October 16, 2017
Fake news from a fake president. P.S. Obama and other presidents didn't spend 1/3 their time playing golf.

— Steven Shapiro (@re_sis_tor) October 16, 2017
He really is the most reprehensible human ever elected to higher office, and everyone who worked to put him there should be ashamed

— T.J. (@tmajr3) October 16, 2017
What do you think?
**Comment Below**